Please downlοαd the form from the website to add your business in our site. Send back the form to us and a zip file with your site images.
Click Here...
Do you live in an area or village in Greece which we have not included in our site? Would you like to show the beauty of your area or village to the rest of the world? We are a Club of people from all over the world having one goal: to present Greece to the world. Become an editor and send your text and images of your village/town/island.
Click Here...
| | |
| --- | --- |
| | IMAGE BOX |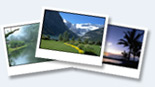 View travel gallery of beautiful Greece.
Click Here...
| | |
| --- | --- |
| | FREE NEWSLETTER |
Insert your e-mail here if you like to subscribe or to unsubscribe to our mailing list.

> AFANDOU

AFANDOU - Rodos Island

GENERAL INFORMATION

This Greek holiday settlement, being one of the biggest ones in Rhodes, apparently took its name from the word "afando" ("hidden" in Greek), pointing out to the fact that it is built in such way as to not be seen from the sea and the pirates. Afandou is located 19 kilometers away from the capital of Rhodes. Like most of the villages, its central and most crowded spot is its square, where you can find various coffee shops and bars. In the surrounding area you can also find workshops manufacturing traditional carpets which are considered of very high quality and are very well-known. The settlement can provide well-developed tourist facilities for its visitors, from a wide variety of restaurants and shops to a golf court.

You can swim and sunbathe in the village's exquisite beach. It's very extended with a length of 4 kilometers, going all the way to Kolimpia and it's characterized by its clear blue waters and little pebbles. The beach is organized and gives you the opportunity to rent umbrellas, sun beds or even equipment for various sea sports such as surfing and sea bikes. The sights of the area include the church of Virgin Mary the Catholic with each magnificent wall paintings and its display of various objects used in churches which is located next to the temple.