Please downlοαd the form from the website to add your business in our site. Send back the form to us and a zip file with your site images.
Click Here...
Do you live in an area or village in Greece which we have not included in our site? Would you like to show the beauty of your area or village to the rest of the world? We are a Club of people from all over the world having one goal: to present Greece to the world. Become an editor and send your text and images of your village/town/island.
Click Here...
| | |
| --- | --- |
| | IMAGE BOX |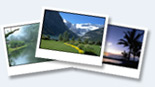 View travel gallery of beautiful Greece.
Click Here...
| | |
| --- | --- |
| | FREE NEWSLETTER |
Insert your e-mail here if you like to subscribe or to unsubscribe to our mailing list.

> KALLITHEA

KALLITHEA - Rodos Island

GENERAL INFORMATION

Kallithea can be found on the north-eastern part of the island and southern of the City of Rhodes. Here, you will get a taste of original island vacations. During the ancient years, the area where Kallithea is located today belonged to the city-state of Ialissos. Some monuments that remained from that period are Erimokastro and the acropolis of Sarantapihos. There are also lots of monuments dating back to the Byzantine era, notably churches with remarkable wall paintings. Within a distance of 2 kilometres from the village of Kallithies, which is the seat of the municipality, there is the cave of Agios Georgios where proof of human existence in the Neolithic period was discovered. The cave is located near the top of Psalidi mountain and access to the spot is particularly difficult.
The bay of Kallithea is very well-known for its healing baths, built in 1930, during the period of the Italian rule of the island, which attract lots of tourists every summer. Kallithea comprises one of the most developed spots in Rhodes, in terms of tourist facilities, with an ability to provide everything you may need to make your stay even more enjoyable.